Cleaning and disinfection manual
Below we present a practical manual on cleaning and disinfection in which we will cover everything from basic concepts to others that are not so basic.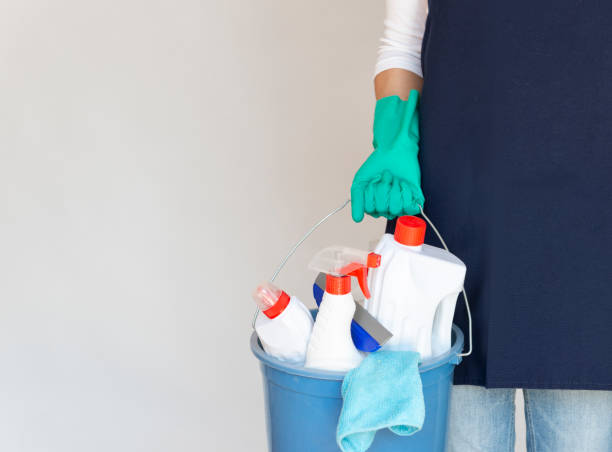 We popularly associated cleanliness with the absence of dirt. Actually, the most important thing in any of the cases is disinfection. In fact, we could not understand one thing without the other and it is a concept that any professional cleaning company must keep in mind.
Dirt and cleanliness
Dirt is understood as a process by which dirt deposited on certain surfaces is separated. This dirt is the 'food' that bacteria and germs feed on to survive and reproduce. Therefore, and as we mentioned at the beginning, cleaning is not a matter of removing simple residues, but of preserving health by eliminating those substances that can give rise to pathological agents. The chemical basis of cleaning is detergent.
Characteristics of a good detergent 
The main characteristics for a detergent to have a positive rating and we can expect good results from it on the surfaces we treat, are the following:
We should dissolve easily and quickly in water

They must be able to wet the surfaces on which they are applied

It must be easily removable

They must contain some substance that guarantees the elimination of dirt and residues contained in the surface to be treated.

It must not damage the surfaces that are sanitized with it.
That they do not harm the environment is a very important characteristic that detergents must present. For chemicals, this is complicated. If you wanted to use a natural and 100% ecological cleaning and disinfection method, you would have to resort to ionized water, cryogenic cleaning, or ozone cleaning techniques that we have already told you about. In this small practical manual on cleaning and disinfection, we will focus on referring to the former as the result of the use of the most popular products, which are those that are based on chemical agents.
Differences between cleaning and disinfection
Cleaning necessarily has to be accompanied by disinfection, especially in places such as hospitals, schools, communities or offices, both because of the transit of people and because of the activity that takes place in these places or the use that is given to them. to the facilities. However, it must be borne in mind that cleaning and disinfection are not the same. Disinfection is a process by which pathogenic agents such as viruses, germs, bacteria, etc… are eliminated and destroyed. Cleaning only eliminates the substances on which they can feed.
At a technical level,  several types of disinfection can be distinguished: low, intermediate, and high level. At the low level, most pathological agents are destroyed except bacterial spores and Mycobacterium tuberculosis. In the intermediate level, all of the aforementioned are destroyed except for bacterial spores. Finally, high-level disinfection destroys all bacteria and germs except for the occasional type of bacterial spores.
Functions of disinfectants
If detergent is the popular basis for cleaning, disinfectants are for disinfection. Although, as we have pointed out, it is also possible to eliminate 99.9% of germs with ecological and natural treatments. For example, ionized water is one of these treatments. The main chemical agents capable of disinfecting can have very diverse functions:
Bactericide

: its compounds eliminate bacteria.

Bacteriostatic

: its composition prevents the reproduction and development of bacteria, although it does not kill them.

Fungicide

: Kills fungi, molds, and yeasts.

Fungistatic

: Prevents the reproduction and development of fungi, molds, and yeasts, but without killing them.

Virucida

: It kills viruses.
In neither of these cases are the spores eliminated?
Types of sanitizing agents  
There are several types of disinfectants and each of them has very different properties.
Peroxides

: They work very well against bacteria, spores, viruses and fungi when their concentrations are not very high.

Phenols

: They are effective against bacterial agents, many types of viruses and fungi.

Aldehydes: The most popular are made from formaldehyde. They have great destructive power against fungi, viruses, and bacteria.

Iodoforms

: They are made from iodine and are very effective. Although they are not highly recommended because they can stain clothes and deteriorate certain types of surfaces.

Hypochlorites

: They are effective on clean surfaces but dirt reduces their power of action, so they are more used in swimming pools, for example.

Quaternary ammonium

: They don't smell, they don't have color, they don't irritate and they eliminate odors. In addition, they work a bit like detergents so they are very versatile. As a negative point, soap residue makes it lose effectiveness and also the presence of organic material.
Final considerations
​We should not approach cleaning and disinfection from the same perspective for a room in a private home as it is for a hospital. Each place has a series of its own characteristics and must be treated based on them. It is required that the professional cleaning company that we hire knows perfectly what the cleaning and disinfection protocol to follow is. Depending on the facilities and rooms to be treated.